Welcome To
Cornish Metals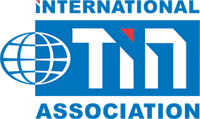 WORKING TOWARDS A "CLEAN TIN" SUPPLY FOR THE HIGH TECH WORLD
Cornish Metals Inc. (TSX-V:CUSN), is an Associate Company of Osisko, and building a portfolio of strategic metals assets in North America and the United Kingdom.
Our flagship project is the past producing South Crofty underground tin mine in Cornwall, UK. With a mining licence (valid to 2071), planning permission to construct a new surface process plant and water discharge permit in place, the project is fully permitted. The project further benefits from numerous shafts preserved for future mining activity, a high-grade NI 43-101 Mineral Resource Estimate, and a strongly supportive local community that has a long history of mining.
Cornish Metals plans to complete a feasibility study and to bring the project to a production decision.
The predominant uses for tin today are in the high tech world, as lead-free solder in circuit boards and in various forms of batteries. Companies using tin are coming under increasing scrutiny to demonstrate that the materials they use are not supporting conflict, do not contribute to environmental damage, and / or exploit children in the workforce.
Cornish Metals is well positioned to capitalise on the demand for "CLEAN TIN".
latest news
News Release:
Cornish Metals Announces Agreement in Principle to Convert Amounts Owing Un...
News Release:
Cornish Metals Announces Intention to Float on the AIM Market of the London...
News Release:
Cornish Metals Reports Multiple Copper and Tin Drill Intersects from United...
latest tweets
Jan 22, 2021
Tin Price at 5 year high today. The global scramble for high-end computer chips used in everything from laptops to…
twitter.com/i/web/status/1…
Jan 20, 2021
Cornwall's miners are moving centre stage, ahead of the arrival of the G7 later this year
bit.ly/3qEp54s
Jan 18, 2021
Osisko Gold Royalties (OR:TSX & NYSE) and Cornish Metals agree in principle to convert amounts owing under 2018 not…
twitter.com/i/web/status/1…